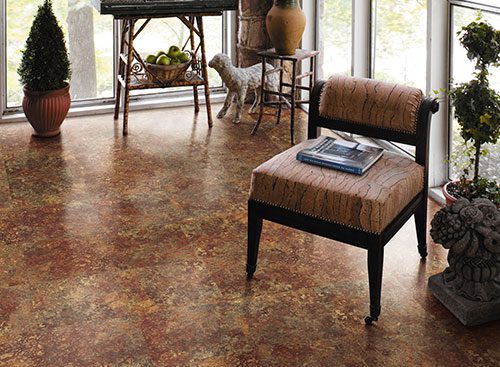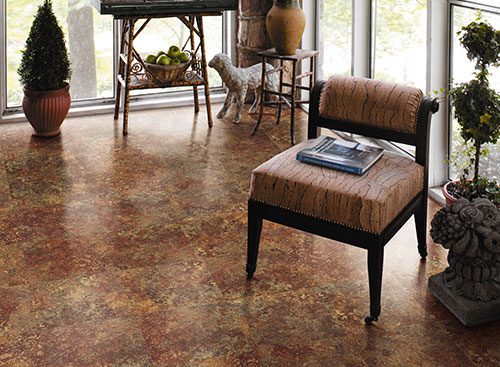 Vinyl is a really fun and inexpensive flooring material. Our customers like it because it wears well, is recyclable and can work with any style. It is perfect for high-traffic areas and wet rooms, such as kitchens and bathrooms. Vinyl floors are an ideal substitute for wood, tile, or carpet.
With its high performance and high fashion, luxury vinyl tile is at the high end of vinyl flooring. New designs in luxury tile include everything from contemporary colors, vivid brights, pearlized finishes, and abstracts with soft patterns. Other looks are exotic and distressed woods, colored concretes and fossilized stone plus metallics, rich colors, and wide planks.
Studies have shown that luxury vinyl tile can perform better than wood and stone. This type of flooring never needs refinishing, it will not warp due to excessive water, resists scratches, remains quiet when walked on and is warm to the touch.
What we like the most about vinyl flooring is just how versatile it is. We offer vinyl in tiles and sheets. Its colors and patterns are limited only to the imagination. So enjoy dreaming up a fun palette and pattern for your next flooring project. Once you have the perfect dream flooring in mind, stop into Bode Floors and let's get started.