Bode Floors Offers LVT and LVP Flooring
Bode Floors provides innovative LVT and LVP flooring options for our Columbia, MD customers. Luxury Vinyl Tile (LVT) and Luxury Vinyl Plank (LVP) offer an attractive alternative to hardwood or stone flooring. We have countless LVP and LVT flooring options to help you find what best fits your style. Our LVT and LVP flooring options give your home the realistic look of wood or stone without the upkeep. Contact us today to get started with an estimate.
Contact Us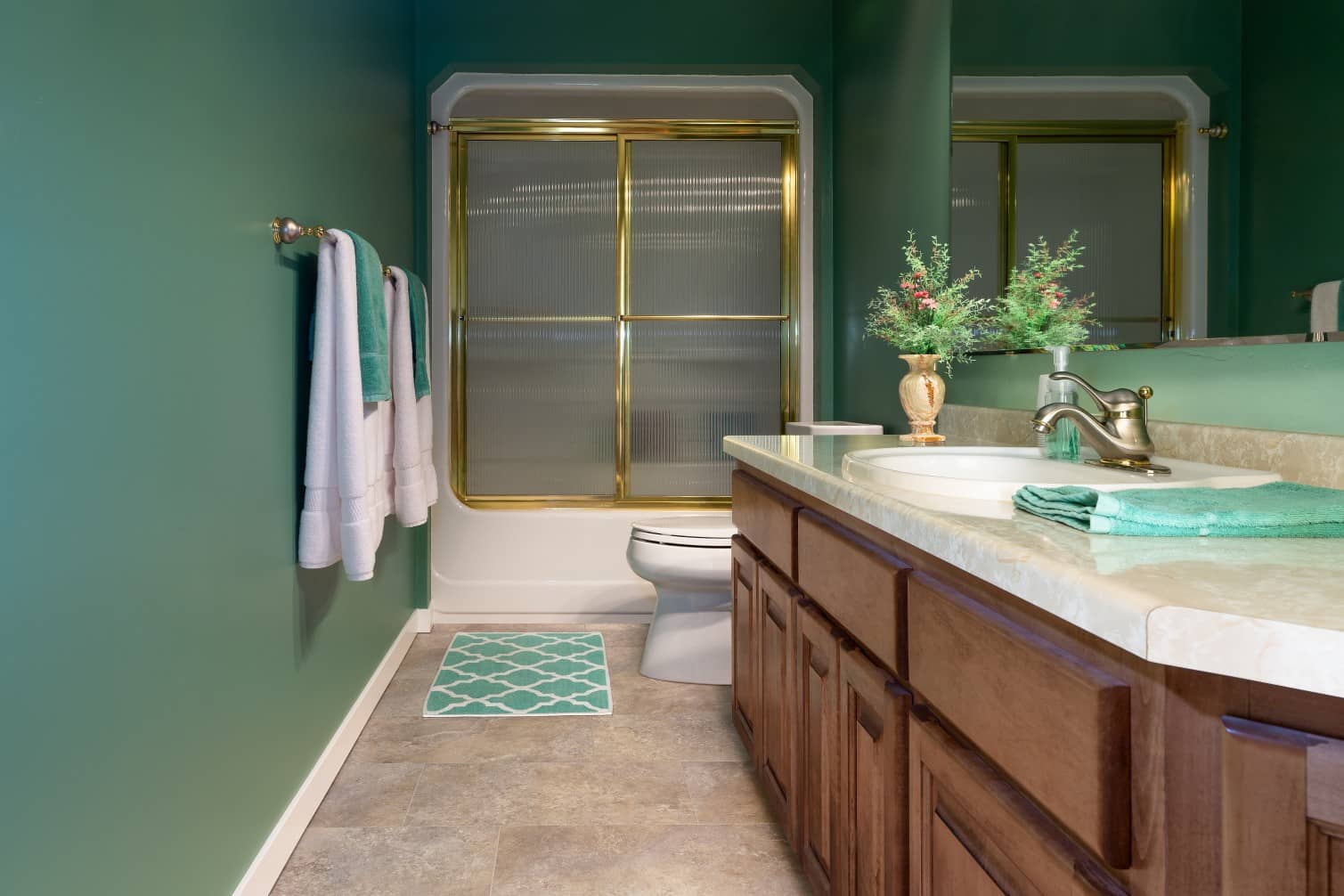 LVP vs. LVT Flooring
LVP flooring is sold in a plank shape that usually resembles natural wood with realistic embossing and scraping. LVT flooring is sold in tile squares that usually resemble concrete or stone with surface textures for a natural look. Both types of flooring are constructed of multiple durable layers with a designed print film, wear layer, PVC core, and comfortable backing.
Benefits of LVT and LVP Flooring
The most significant benefits of installing luxury vinyl flooring include:
Beautiful Look –We offer endless options with multiple designs, textures, and vinyl tile and plank flooring colors.
Durable –Luxury vinyl includes a wear layer designed to withstand scratches and dents. The design layer should never fade away.
Waterproof – Installing LVT flooring ensures your flooring is waterproof without a need to worry about spills or stains.
Minimal Maintenance – Vinyl flooring only requires regular mopping and sweeping without worrying about polishing, sealing, or waxing.
Versatile – We offer many different options of LVT and LVP flooring to ensure you find the best one to fit the style and needs of your home.
Care & Maintenance of LVT and LVP Flooring
Basic care and maintenance of LVT and LVP flooring includes:
Sweeping or vacuuming to remove debris
Wipe away spills
Occasionally mop
Never use soap-based products
Installation of LVT and LVP Flooring
Proper installation of your LVT or LVP flooring is critical to its look and lifespan. Our experienced installation professional will:
Remove your current flooring if needed.
Test the area for any moisture-related issues.
Precisely measure the room for accurate cutting and placement of flooring.
Install the luxury vinyl flooring by attaching planks or gluing down tiles.
Things to Consider While Getting LVT Flooring
There are different types of LVT flooring, so you should keep a few things in mind when choosing the type for your home, including:
Standard Vinyl LVT Flooring – LVT flooring is more durable and has a thicker wear layer than vinyl flooring.
Applied Finishes – We offer no-wax finishes for low-traffic areas, urethane finishes that are resistant to scratches and scuffs, and enhanced urethane finishes for a high-floss look in heavy foot traffic areas. LVT commercial flooring is usually finished with enhanced urethane.
Surface Texture – LVT flooring textures boost the authenticity of the surface with looks of stone or wood. The texture also increases resistance in areas like the bathroom or kitchen.
Wear Layer Thickness – The wear layer is the thickest layer with different grades ranging from 4 mil to 40 mil.
Contact Bode Floors Today
Bode Floors offers many different styles and designs of LVT and LVP flooring options. We invite you to check out our showroom filled with LVP and LVT vinyl flooring options to help you find the one that best fits your needs. Our friendly team will guide you and help you find the perfect choice. Visit our showroom or call us today to get started.