Bode Floors Offers Waterproof Flooring Solutions
Bode Floors has a wide selection of waterproof flooring options for homeowners in Columbia and Ellicott City, MD, and the surrounding communities. Our waterproof flooring materials are impervious to water, durable, and have a stunning appearance. Our experienced team will help you find the best type of waterproof flooring to fit your needs. As an award-winning flooring store, our team offers the best waterproof flooring options, including vinyl, laminate, and more. Contact us today to get started with an estimate.
Contact Us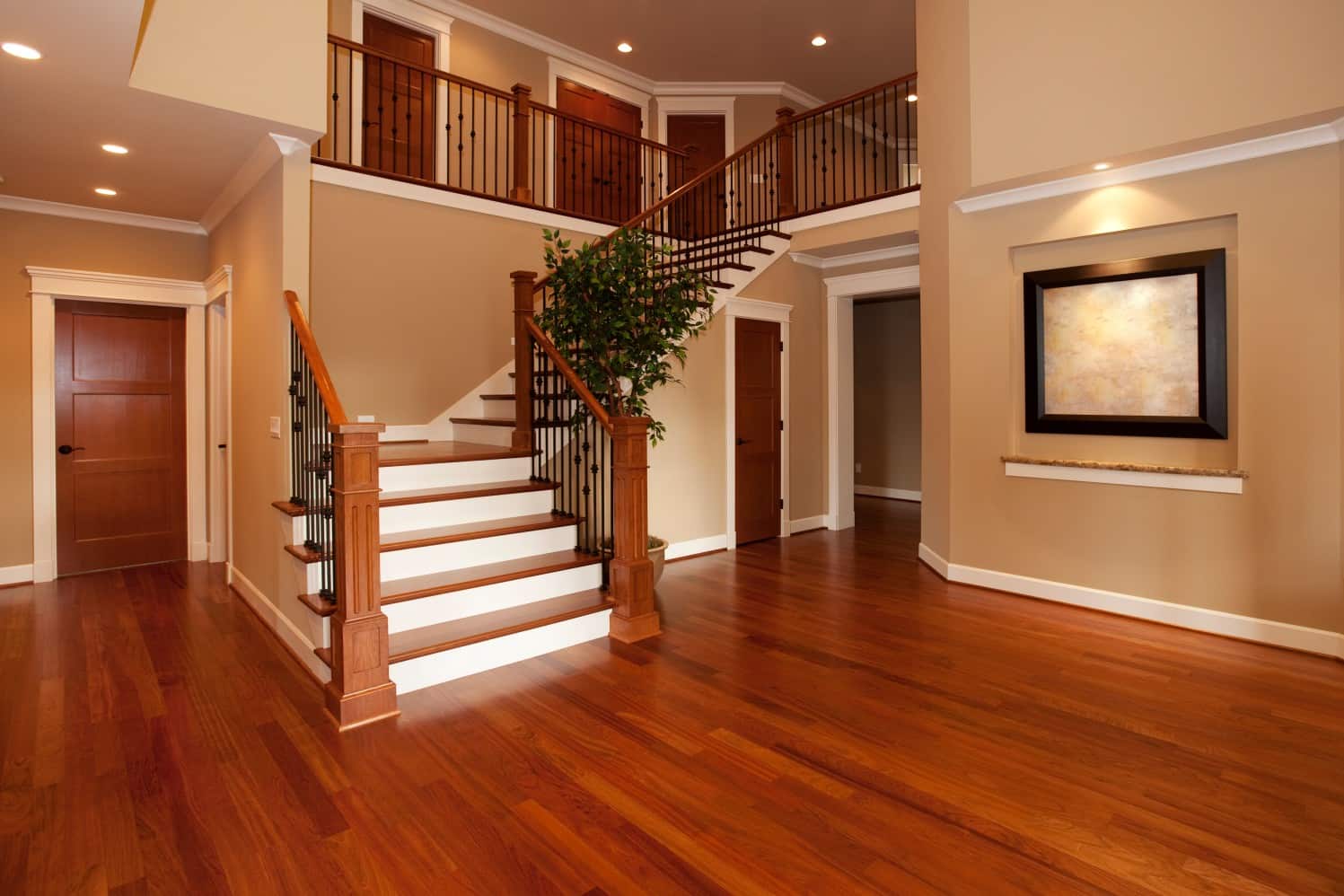 Benefits of Waterproof Flooring
The benefits of having a waterproof floor are practically endless. The peace of mind knowing your flooring is always safe despite countless spills combines with multiple other benefits, including:
Ability to withstand water damage from any spill
Easy to clean
Durable to last decades
Beautiful appearance options to match any kind of style
Easy installation
Luxury style options, including vinyl planks and tiles, stone, porcelain tile, and more
Waterproof Flooring Types
The most common types of waterproof flooring include:
Vinyl Flooring– A waterproof vinyl floor is one of the most popular types of flooring because it's high quality, durable, resistant to mold and mildew, and offered in many different colors and textures. Our options are vast, from our Wood Plastic Composite vinyl flooring with the look and feel of natural wood to our vinyl tile that resembles natural stone. All of our vinyl flooring options have a waterproof layer that keeps spills from disrupting the flooring and keeps floors free of scratches and dents.
Tile Flooring– Tile flooring includes a durable glaze to keep liquids from seeping into the floor. It's a classic, gorgeous addition to any room. Our most popular tile flooring options include porcelain, ceramic, or glass tile. We offer many different styles, colors, and textures of tile flooring.
Laminate Flooring– Laminate flooring is easy to clean, resistant to fading, and waterproof. Our wood, tile, slate, and ceramic laminate flooring options are perfect for many homeowners due to their versatile and durable style. Waterproof laminate is high-quality and offers the aesthetics of natural wood and stone.
Stone Flooring– Our stone flooring options offer a versatile, stylish design without fear of water damage. With over 500 varieties, marble flooring is one of our strongest and most popular stone flooring choices. Our granite stone flooring provides a gorgeous look with a maintenance-free design.
Why Homeowners Choose Bode Floors 
Bode Floors is the area's premier residential flooring provider for a reason. We offer the highest quality flooring types with exclusive brands. Our showrooms provide the perfect place to see the look and feel of our multiple types of flooring materials. Our knowledgeable, experienced associates are always here to answer your questions and help you find the best types of flooring to meet your needs. Full manufacturers and installation warranties back our flooring.
Contact Bode Floors Today
Never worry about spills and stains with our waterproof flooring options. Bode Floors ensures you find the best style and design of flooring to meet your desires for every room in your home. Our experienced installers will transform the floors of your home into the ones in your dreams. Visit our showroom or call us today to get started.