A Guide to Pairing Wood Furniture With Wood Flooring
A Guide to Pairing Wood Furniture With Wood Flooring
Upgrade your home's interior design with this guide to pairing wood floors with wood furniture. Combining pieces with similar features can seem like a challenge, but with a little practice, you'll feel more confident about incorporating several wood accents into the same room.
Factors That Impact the Appearance of Wood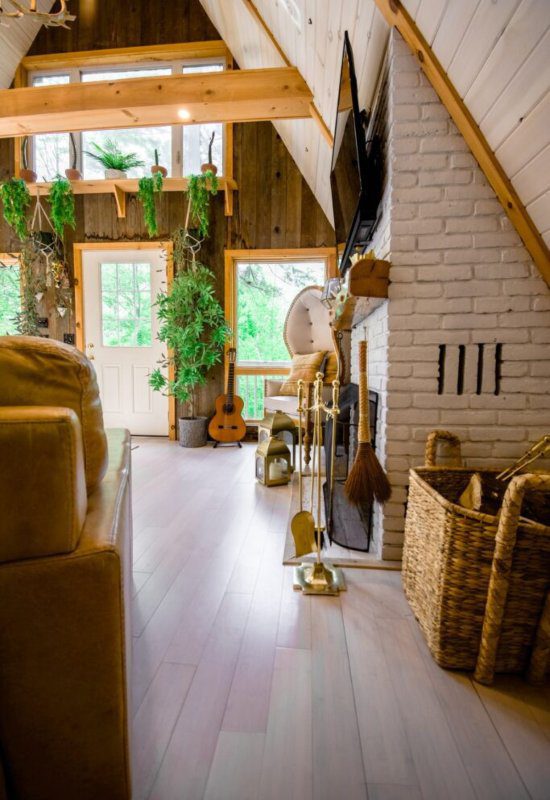 Before browsing Pinterest for inspiration, you should familiarize yourself with the defining elements that impact the overall look and feel of wood:
Stain: Wood is often stained to produce a different color or emphasize its natural texture and fibers (grain).
Grain: This is the arrangement of wood fibers on a piece of lumber that creates a unique pattern and reflects the tree's growth patterns.
Wood species: The species of lumber is determined by the tree it comes from. Each species has different characteristics that impact the wood's color, durability, and quality.
Tips for Shopping for New Wood Pieces
Although you might be tempted to make all of the wood pieces in a room match, this often creates a space that isn't interesting to look at. Contrast is a key part of creating a compelling final result, but there's a fine line between an interesting accent and a piece that looks out of place. Because wood flooring or furniture is often a significant investment, you should start with smaller wood pieces. Picture frames and end tables are easy starting points. If you've recently bought a home and would like to switch to hardwood floors, remember that they don't have to match your wood furniture perfectly.
Choose a Dominant Finish
Flooring and wallpaper are dominant features that tend to set the mood for the entire space. If the room you're working on has hardwood floors, the room's larger pieces should complement them. For rooms with tile or other types of flooring, the dominant finish of the room's wood items should follow the largest piece of furniture. However, taking an occasional risk with a daring color or texture can really make a room stand out. Prioritize creating balance with different elements like materials, size, and arrangement to make the space feel connected.
Quality flooring can elevate the aesthetic of any room. At Bode Floors, we carry a wide selection of hardwood floors and other materials at our showroom in Columbia, MD. If you'd like to schedule an appointment with one of our flooring experts, call 410-381-5900 or contact us online.
By MicheleSarsitis@cbflooring.com | November 25th, 2020