Laminate Vs. Vinyl Flooring: What's the Difference?
There are many factors homeowners should consider when shopping for new flooring, including price, durability, appearance, and how much maintenance will be required. Compared to hardwood floors, laminate and vinyl floors are more affordable and offer more durability and flexibility, but how do the two compare? Here's a look at the differences between laminate and vinyl flooring.
Laminate Floors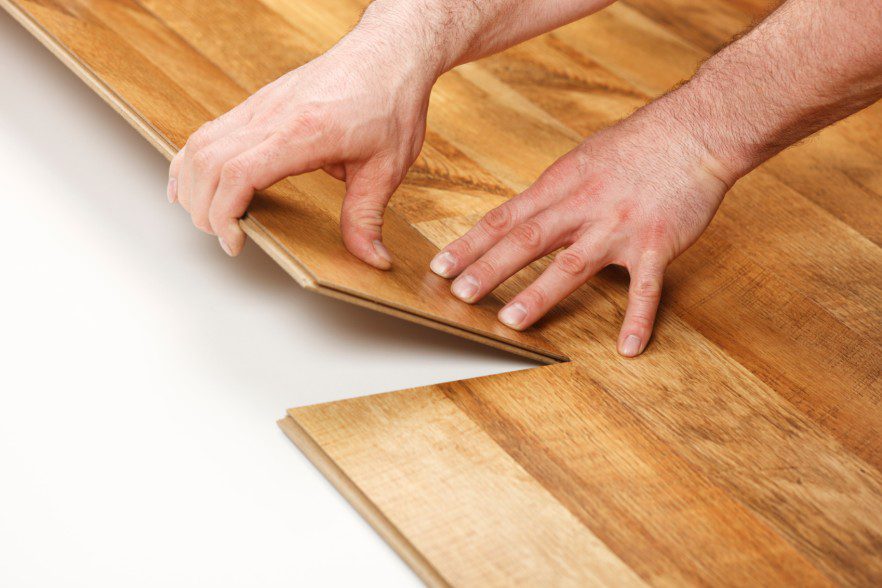 Laminate floors are extremely durable, pet-friendly, and aren't likely to fade much over time, but they can be prone to scratches and chips in high-traffic areas. They're also available in a diverse variety of textures and styles, including a range of natural wood looks such as mahogany, oak, and cherry, or colors such as white, gray, and black. However, as laminate floors are made from 99% wood materials, they aren't waterproof, so they shouldn't be used in rooms exposed to high moisture levels such as bathrooms and should be cleaned with laminate-specific cleaning products or steam mops rather than traditional wet mops.
Vinyl Floors
Vinyl flooring is similar to laminate flooring in that it's highly durable, pet-friendly, and available in a range of wood and color varieties, but unlike laminate, its material is more likely to fade over time due to heavy sunlight exposure. Vinyl flooring is also waterproof, which makes it a much better choice for use in rooms that see a lot of moisture. Although vinyl floors are susceptible to scratches and dents from heavy furniture, they are quite easy to clean with a simple wet mop. Additionally, while laminate flooring can only be installed in floating planks, vinyl can be installed either as floating planks or adhesive strips.
The Bode family has been in the flooring business in the Maryland, D.C., and Virginia markets for over four decades. Bode Floors offers area residents a variety of flooring products, including laminate, vinyl, tile, stone, and carpet options. Give us a call today at 410-381-5900 to schedule an appointment in one of our showrooms.
By MicheleSarsitis@cbflooring.com | September 25th, 2019