What to Expect From Luxury Vinyl Floors
Luxury vinyl flooring has emerged as a top choice in residential and commercial settings. This flooring option combines the appearance of natural hardwood and stone with high performance and premium comfort. Luxury vinyl flooring offers property owners variety because it comes in three different styles: plank, tile, or sheet. Vinyl is an eye-catching design feature that provides a high-end look to floors without breaking the bank. For homeowners who want to add a touch of glamour to their living space, here's what to expect from luxury vinyl flooring.
Depth and Realism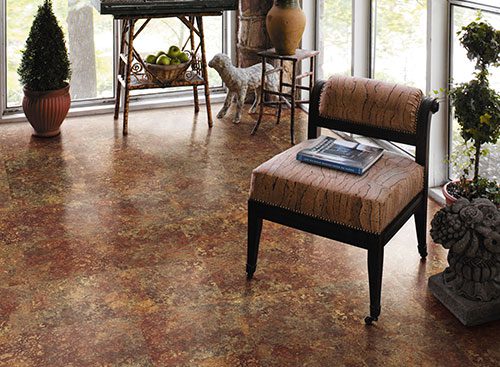 Advances in vinyl flooring technology have made it easier to mimic the look of hardwood and ceramic tiles. Residential and commercial property owners who want the classic look of wood for an affordable price should use vinyl. Cutting-edge 3D printing technology also adds depth and realism to luxury vinyl tiles, planks, and sheets.
Exquisite Comfort
One of the main advantages of luxury vinyl flooring is its comfort. This flooring is soft and comfortable to walk on, and it maintains a consistent temperature all year round, making it ideal for homes and offices.
Durability and High Performance
Property owners who opt for luxury vinyl flooring can expect high levels of performance. The tight, waterproof fit of these resilient tiles and sheets can withstand kids and pets without any damage. The smooth surface is also easy to maintain, making it the dream flooring for homeowners.
Versatility
The best thing about luxury vinyl flooring is that it works well in every room. Homeowners can install vinyl flooring in their kitchen, bedrooms, living room, and more. For high-traffic or high-moisture areas, waterproof vinyl tiles and sheets are also available.
Easy Installation
With any flooring material, installation is a significant consideration. Luxury vinyl floors don't necessarily need an underlay. As long as the subfloor is flat and smooth, adhesives is all vinyl flooring needs to be securely installed. Some vinyl flooring is already lined with adhesives, which makes the process even simpler.
If you're thinking about upgrading your home or office with elegant flooring, Bode Floors is here to help. For decades, we've offered a variety of high-quality flooring solutions to people in Howard County, Ellicott City, and the surrounding areas. To schedule an appointment with one of our flooring experts, call us at 410-381-5900 or contact us online.
By MicheleSarsitis@cbflooring.com | January 3rd, 2020